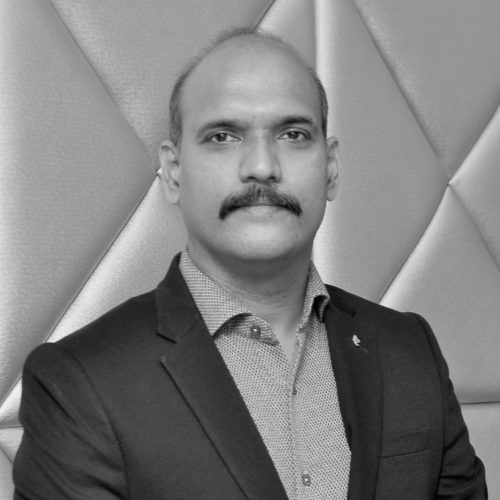 Mr. Lakshmipathy is an Engineering graduate from Madras University. He hails from a business family. Before joining Five-Star he was Managing Director of RKV Finance Limited, a NBFC registered with RBI. On amalgamation of RKV with Five-Star during 2002 he joined the Board of Five-Star as Joint Managing Director. His wide exposure in lending to Small Business Customers which was successful in that company, helped him to develop similar advance portfolio at Five-Star with great success. Presently he is also Director, Finance Companies Association of India and Management Committee member, South India Hire Purchase Association. He is on various committees of both the Associations and takes active interest in the development of trade associations.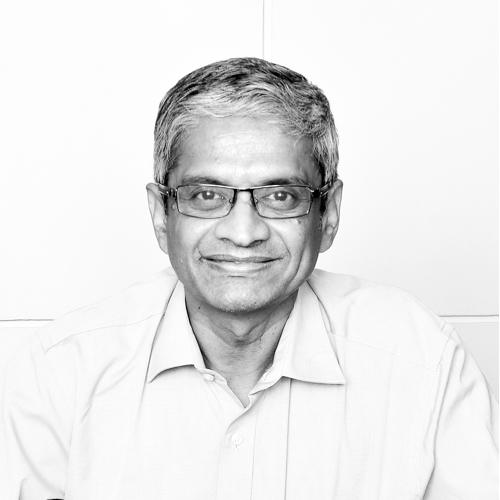 Mr Anand is a Chartered Accountant with over 30 years of industry experience. He worked in Sundaram Finance for over 20 years occupying several positions in Finance and Audit. He also worked as a Partner in Ernst & Young LLP covering Tax and Regulatory aspects of various industries like Financial Services, Real Estate, Auto and Auto components, Media and Entertainment. His specializations include NBFC Regulations, Corporate Tax and Foreign Investment and Exchange control regulation and Corporate restructuring. He has also been appointed as a Non-official Independent Director in MMTC Limited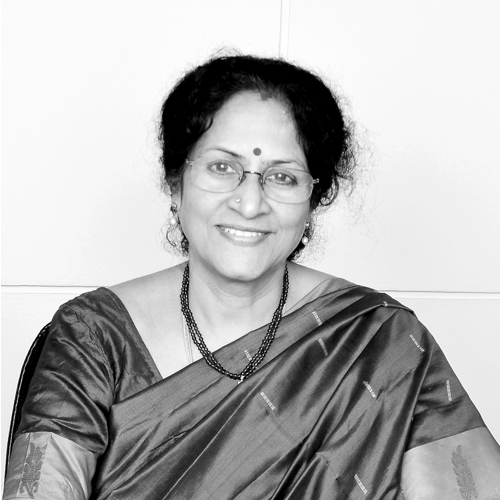 She was Country Head and Chief General Manager of SIDBI. She has closely dealt with Multilateral and Bilateral Agencies in close co-ordination with the Government of India. Her areas of specialisation include, inter-alia, handling of Human Resources Development Division covering recruitment, training and promotion aspects. She was also associated with drafting of CSR Policy guidelines for the Bank.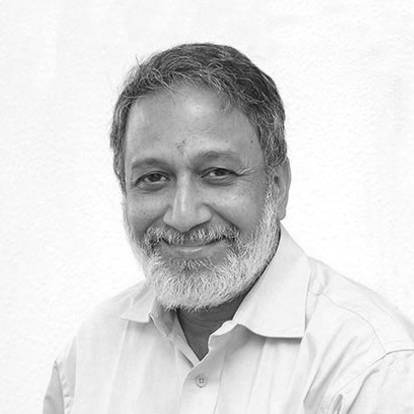 Srinivasaraghavan is a graduate in Commerce and holds a master's in business administration from the Gannon University, Pennsylvania. He began his career as a banker, before moving to Sundaram Finance Limited in 1983. Starting his career as a department manager in the company, he was elevated as its Managing Director in 2003. He retired from Sundaram Finance on March 31, 2021 after 38 years of service, 18 of them as its Managing Director.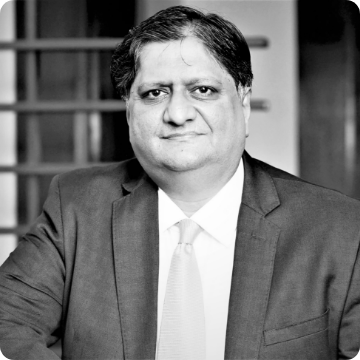 Ramkumar Ramamoorthy spent over 22 years at Cognizant, a NASDAQ 100, S&P 500 and Fortune 200 company. He incubated and built about half a dozen portfolios at Cognizant and retired as Chairman and MD of Cognizant India, responsible for the company's India operations with over 200,000 employees across 13 cities. Prior to joining Cognizant, Ramkumar worked for Tata Consultancy Services. He is now a Partner at Catalincs, a strategic advisory firm that helps small tech companies scale and grow, and the Pro Vice-Chancellor of Professional Learning at Krea University.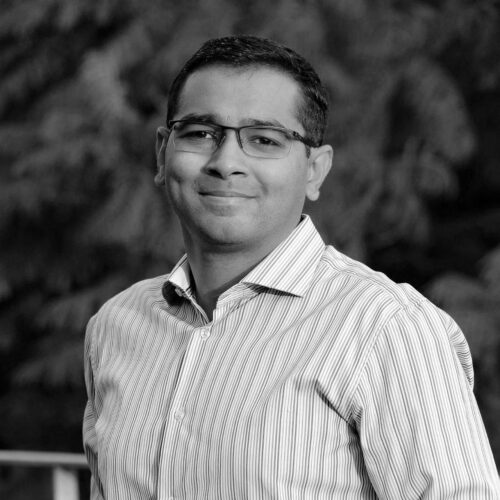 Vikram is a Managing Director at Matrix Partners. He is an MBA graduate from IIM Bangalore, and interned at Procter & Gamble Singapore. He joined McKinsey & Co. after his MBA and worked across a variety of sectors including mobile media, TV, retail, engineering construction and manufacturing.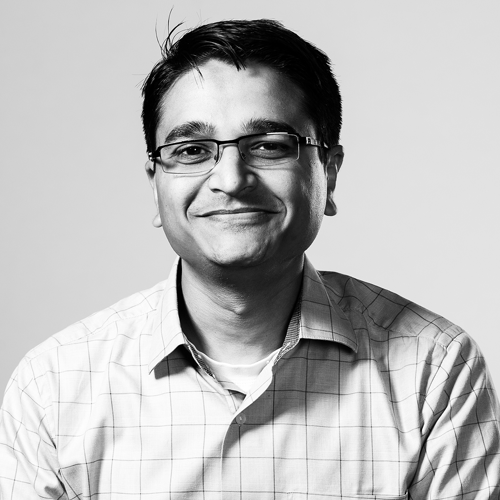 Mr G V Ravishankar is a Managing Director of Sequoia Capital India. Prior to joining Sequoia, he has also worked at McKinsey in the capacity of an advisor to management teams of top Indian companies. He had also worked at Wipro prior to McKinsey, where he helped several venture-backed networking start-up clients on a wide variety of issues. He has a Masters in Business Administration from Indian Institute of Management (IIM), Ahmedabad where he was awarded the President's Gold Medal. He also holds a BE in Computer Science and Engineering from REC.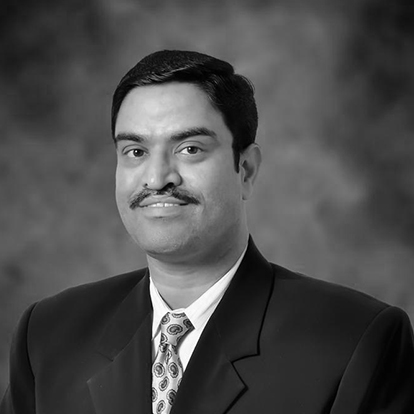 Thirulokchand is a Hotel Management Graduate with over 17 years of experience in the Hospitality business. His areas of expertise include Team Management, Customer satisfaction and Process Optimisation.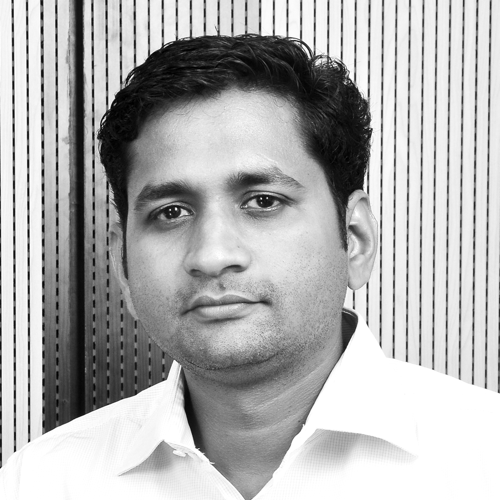 Rangarajan is a well rounded finance professional with about 15 years of work experience across commercial banking, private equity investment, project finance and advisory. He started his career with HDFC Bank in the Corporate Banking division and then moved on to Standard Chartered Bank in the Mid-Market Commercial Banking division catering to a wide range of fund/ non-fund, trade and treasury requirements of these corporates. He then worked with the South Asia Infrastructure Investment team at International Finance Corporation, World Bank, and led a wide array of equity/ debt investments in projects across different economies. Over the last five years before joining Five-Star, he was with Spark Capital where he headed their advisory/ investment banking initiatives across the financial services and consumer sectors. He joined Five-Star in August 2015 as Chief Operating Officer and heads business, credit and operations.
By qualification, he is a commerce graduate and has done two Masters in Business Administration (one from Sri Sathya Sai Institute of Higher Learning and one from The Indian School of Business) with specialization in Analytical Finance and Leadership.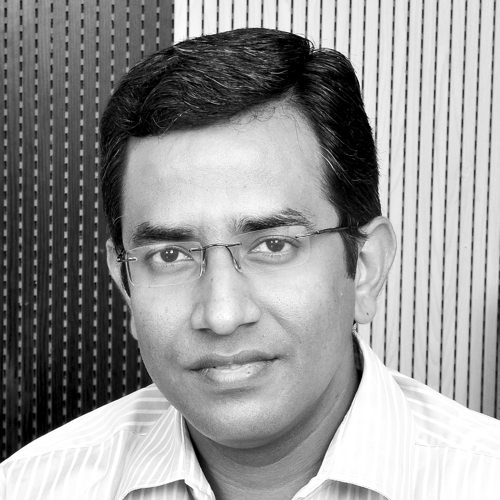 • Srikanth is a seasoned banking and finance professional with a combined experience of about 15 years across multiple functions. He spent the first 8 years of his career in Citibank and other Citigroup entities working across various functions like financial planning and analysis, Securitization and Structuring, Treasury, and Operations. He was the Vice President and Head of Business Planning and Analysis for the Consumer portfolio of Citibank when he moved out of the bank to take up the role of Chief Financial Officer at Asirvad Microfinance Private Limited.
• Srikanth is a commerce graduate and holds an MBA in Finance and General Management from Sri Sathya Sai Institute of Higher Learning (Deemed University) and has been a gold medalist in both the UG and PG courses.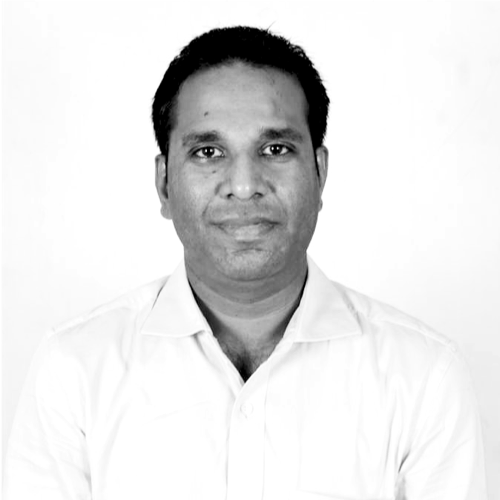 Vishnuram is an experienced banking professional with over
15 years experience across transaction banking and
operations. He had previously worked with HDFC Bank and
HSBC where he was part of the Global Trade & Receivable
Finance team. Prior to joining Five-Star, Vishnuram was the
Vice President at Deutsche Bank heading the transaction
banking division of the bank in Tamilnadu and Andhra
Pradesh.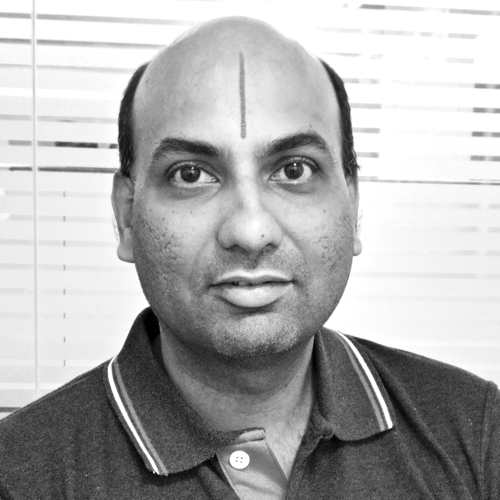 Parthasarathy is a Chartered Accountant with 14+ years of banking experience. He started his career with ICICI Bank and then moved to Standard Chartered Bank as a Credit Analyst. His last assignment was with DBS Bank (Development Bank of Singapore) as a Vice President, where he worked close to 9 years in the Risk Analytical Unit of Large Corporates managing the portfolio of clients based in Tamilnadu and Kerala.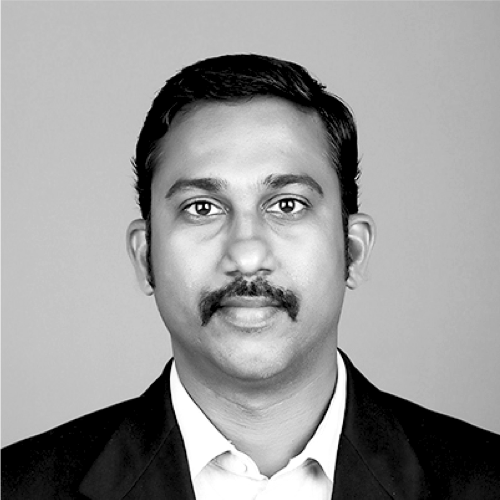 Sathya comes with 18+ years of experience with Banks & NBFCs and had worked with various organisations including ICICI Bank, Cholamandalam and Equitas. Prior to joining Five Star, Sathya headed Shriram Housing in Tamilnadu. At Five Star, Sathya heads the Business and Collections vertical of Tamilnadu, Andhra Pradesh and Telangana. He is a Post Graduate in Commerce from Madras University and holds an MBA in Banking & Finance from Symbiosis, Pune.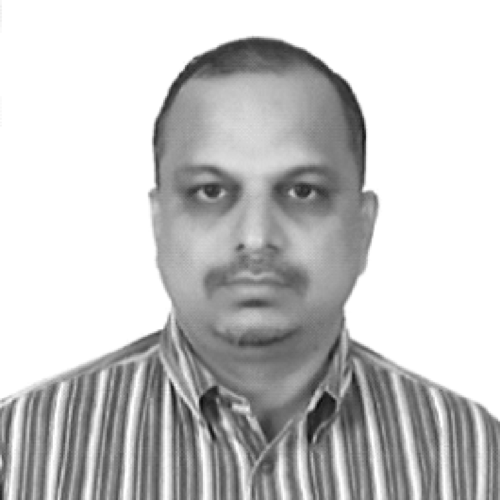 Vanamali Sridharan is a banking and financial services professional with over three decades of experience in the industry. He has spent many years with international banks such as Standard Chartered & Natwest Group in global roles across various businesses and functions. He has led many global technology transformation programs in these organizations, with a significant part of his career spent in the Middle East and South Asia markets, based in Dubai. During his career, he has also worked in technology services organizations such as Tata Consultancy Services and Accenture. More recently, he has been responsible for setting up and leading technology transformation at a couple of small finance banks such as Equitas & Suryoday. By qualification, he is an engineering graduate with a specialization in Computer Science and a Masters in Business Administration specializing in Marketing & Finance.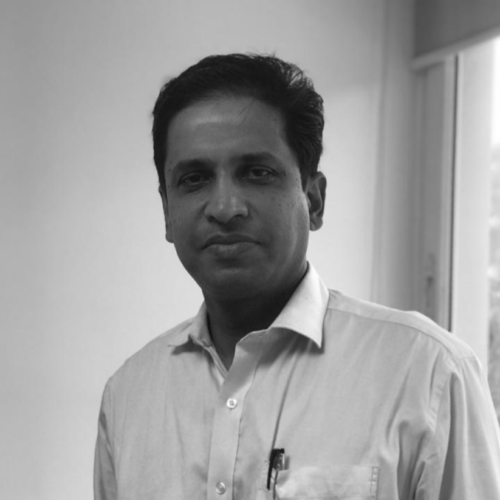 Jayaraman is a qualified Chartered Accountant and comes
with about 22 years of work experience in areas of Credit,
Finance & Treasury. He was with Redington for over 15 years
handling areas like Credit Management, Investor Relations,
Indirect Taxation and Internal Audit, etc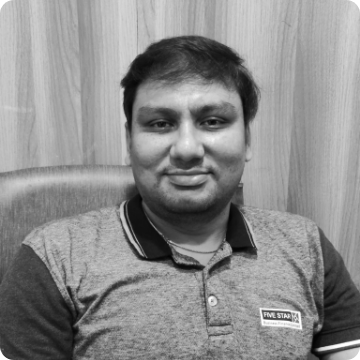 Naveen Raj is a Qualified Chartered Accountant with more than 16+ years of industry experience & has previously worked with leading audit firms like B S R & Co. LLP (KPMG) & Deloitte. He was the Audit Director in B S R & Co. LLP and was pivotal in building the Financial Services sector practice in the audit firm. He has handled various capital market transactions including structured transactions like Mergers & Acquisitions and has prior experience in analyzing loan books & identifying high risk portfolios.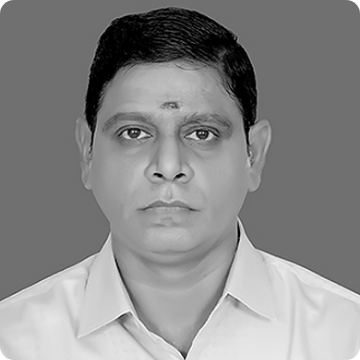 Ramesh is a Law & MBA Graduate and a qualified CAIIB professional with specialization in Rural Banking. He has over 22 years of experience, specializing in Collections & Recoveries. Prior to joining Five-Star, he was the Head – Collections (Legal) in Piramal Capital & Housing Finance ("DHFL"). He had also worked in Legal divisions of leading Banks and NBFCs like Citi Bank, ICICI Bank, HDFC Bank and Cholamandalam Finance.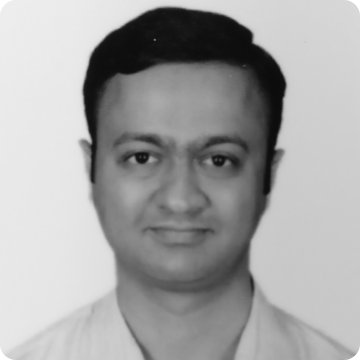 Prashanth is an MBA with more than 16 years' cross-functional
experience across industry and advisory, of which the last 7 years
have been spent working with a number of corporates across
industries shepherding various fund-raise proposals from banks, FIs
etc.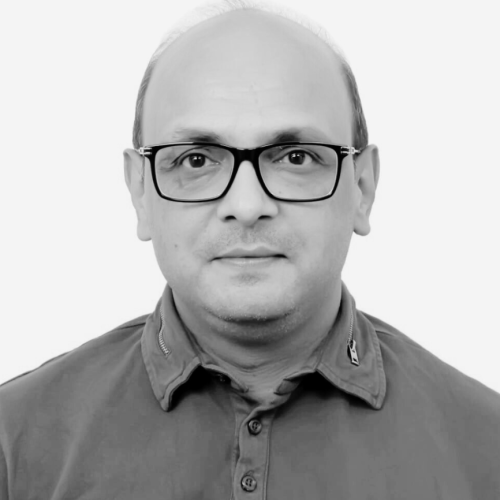 Sai Surya comes with 26 years of experience across industries. He has worked with various organizations like ING Vysya Bank, Toyota Financial Services and AU Small Finance Bank.
Prior to joining Five Star, he worked as Chief People Officer at Fincare Small Finance Bank based at Bangalore.
At Five Star, Sai Surya will be responsible for all People Deliverables - building talent capabilities to support & power up the scaling up plans. He will work closely with the Management Team to further strengthen the culture of excellence at Five Star.
He holds a PGDPM from Xavier Institute of Social Service, Ranchi.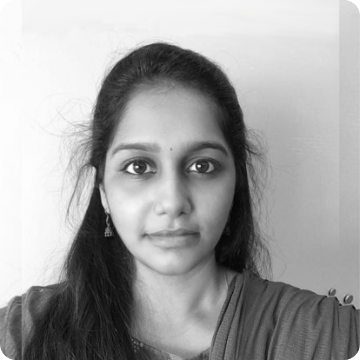 Shalini is a qualified Company Secretary and a Commerce graduate who started her career with Five-Star during the year 2017. She is currently the Company Secretary and Compliance Officer of Five Star, and she is responsible for all the secretarial compliances across various regulations.